With Xabi Alonso and club icon Phillip Lahm hanging their boots at the end of the just completed season, bundesliga giants Bayern Munich can be said to have had two large chinks appear in their armour.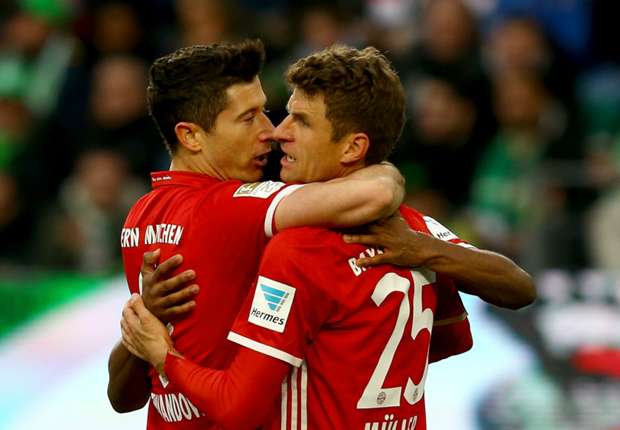 In the cut-throat profit-crazy brand of football ran nowadays, the pressure to replace two veterans as quickly as possible are no doubt knocking at the door steps of the decision makers of the Bavarian club.
Long gone are the days football administrators have ample time and resources to patiently rebuild squads. What we have nowadays are increasing impatient club chiefs or owners and fans who – although not local – find it hard to forgive any team that sits back and allow their counterparts outspend them.
The Bavarians despite of their massive domestic successes has repeatedly struggled to replicate those of Jupp Heycknes' last season at the club and even a certain Pep Guardiola couldn't help them get past the semifinals of the UCL.

It beggars the belief that maybe an era is coming to terms with the diminishing return of nature. Maybe or maybe not but with the two veterans gone and twin lynchpins – Arjen Robben and Franck Ribery – on the other side of thirty, top striker Lewandoski approaching same age, the Allianz arena suddenly faces the dangerous prospect of playing host to a band of unrecognizable perhaps incompetent faces should the replacements fail to replicate the performance of their seniors.
The current ones in the mould of Joshua Kimmich, Bernat, Coman and Diego Costa can be said to be trying but they alongside the youngsters that will join them in the nearest future have a lot of work to do if they are to have any chances of living up to the standards set by their predecessors.