Bayern Munich manager Niko Kovacic has defended the signing of Ivan Perisic from Inter Milan by stating that he was the second choice to take over at the German champions last summer. The Bavarian giants were initially looking to land the signature of Leroy Mane from Manchester City for a club-record fee but the German's long-term injury setback meant that they turned to the services of Perisic.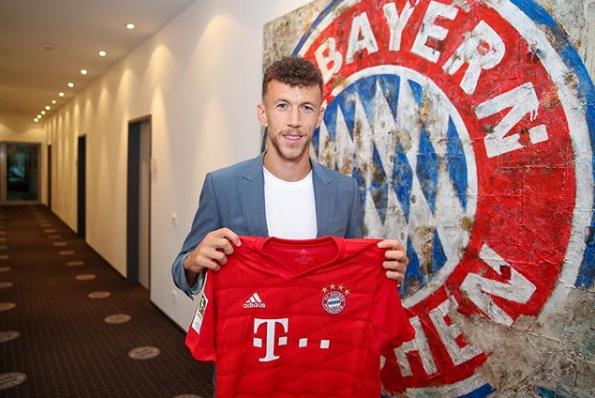 Speaking to reporters, Kovacic said that there is nothing wrong being the second choice, considering he was able to guide Bayern to the domestic double after taking charge in similar circumstances last term, he told: "I was also the second choice [for Bayern] and we won the double, so… It's like this: we made this choice all together. We analysed and spoke about a lot of names. He [Perisic] was already on the list. I brought him up back then, because I know Ivan, I know what he's capable of, I know what kind of skills he has, and we all know what he's achieved in Germany."
Perisic has not been in the best of form over the past year at Inter and the arrival of manager Antonio Conte meant that he was deemed surplus to requirements. With that in mind, he was widely expected to part ways with the Nerazzurri but a move to Bayern has come as a surprise, given the club have often leaned towards recruiting young players.
Meanwhile, Kovac should have a good knowledge of Perisic with the attacker working under his management with Croatia between 2013 and 2015. The 30-year-old, however, won't feature during the opening league game against Hertha Berlin, considering he had reached the yellow card limit with the Nerazzurri right at the end of the previous campaign. Hence, Perisic could make his debut against Schalke 04 on August 24.