In an attempt to undergo extra training periods with his club, Bayern Munich, Arjen Robben has decided it was best to miss Netherlands friendly game with Belgium.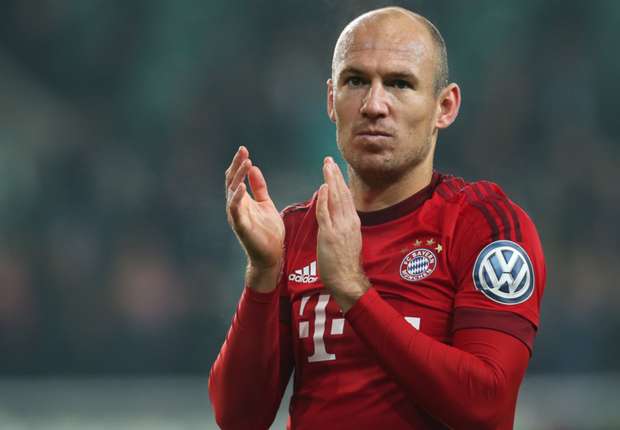 However, the winger would be linking up with the squad in preparations for the World Cup qualifier game coming up soon against Luxembourg.
Robben, whose decisions to partake in the training had the full blessings and backing of Netherlands coach, Danny Blind, took full part in the training sessions led by Bayern's boss, Carlo Ancelotti.
Blind had allowed Robben, his winger who also acts in the capacity of the Netherlands captain to stay back in Munich and take active part in the training. This is coming after a turbulent Euro 2016, where they failed to qualify, after having been deprived of Robben's services for almost one year due to an injury.
At the moment, Netherlands lie third place in the World Cup qualifiers game. They fall behind France and Sweden but are looking forward to a very crucial qualifier match against Luxembourg on Sunday.

"I want Robben at 100 percent against Luxembourg," Blind had said.
Also, fellow German compatriots and teammates of Robben at Bayern, Thomas Muller and Joshua Kimmich trained with Bayern on Tuesday as well. This they did before heading on to meet up with the rest of the team.
Other club teammates, Mats Hummel and Manuel Neuer are also on the squad list for the upcoming friendly and meet up with the rest of the squad as well. Blind however would not want to over stress his captain as he would need him fit for the more crucial game against Luxembourg.
Robben has won no less than 88 caps for his country. However, since their last friendly win against Wales in Nov. 2015, the skipper has not played for the Danny Blind led national team.