Serge Gnabry is only still 25 years of age but already has a long story to tell about his footballing career, including the path he took before getting to Bayern Munich, where he currently plies his trade. From being a flop at English side West Bromwich Albion to becoming one of the best wingers in world football today, the German has had a fair share of football stories to tell of his career tale.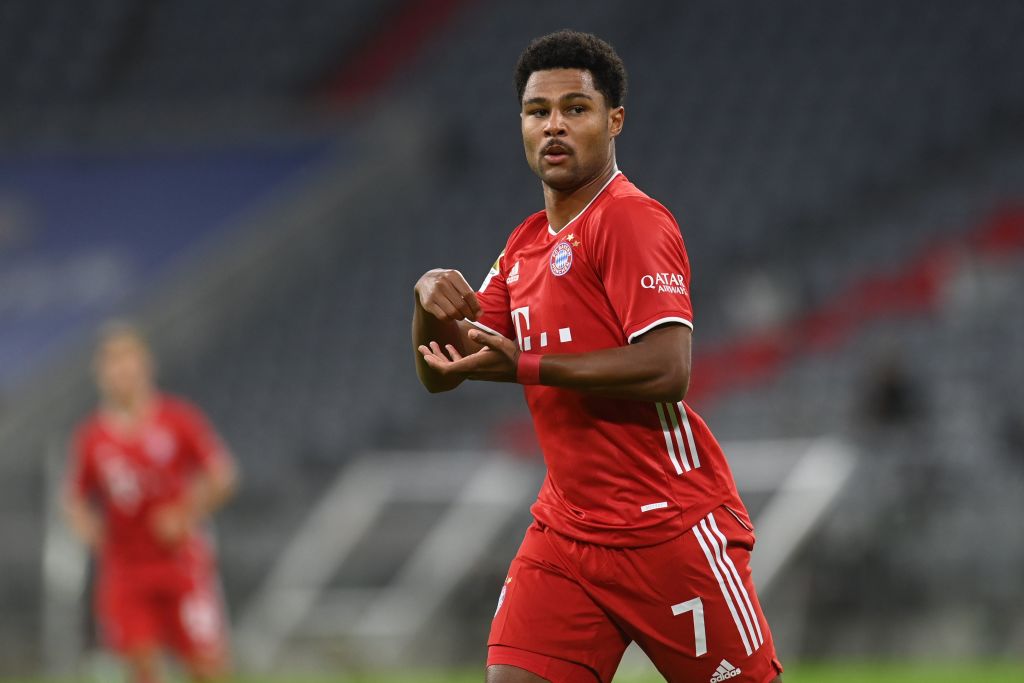 A 20-year-old Gnabry was sent out on loan from Arsenal to West Brom just so he could get more minutes of football action under manager Tony Pulis. But things were becoming really difficult for the player back then, and his former Welsh boss even declared publicly that he was not at the level to play for West Brom at that moment. Something that will forever keep ringing in the head of Gnabry no matter where he's at in the future.
During the six months he spent at West Brom, Gnabry was restricted to just 12 minutes of football which came in just one appearance under Pulis. He was then sent back to Arsenal and became someone who did not even know the next direction of his future as it was totally in doubt.
The experience was a horrible one for a player of that age and was capable of tarnishing his entire career back then. His confidence was drained, and he was not able to tell if he would eventually get the time and opportunity to show how much he could give at the highest level.
Speaking to The Mail, Gnabry said he is glad things went the way they did and that if they had not gone like that, he would not have been at Bayern Munich. He is now a proud winner of two Bundesliga titles and is also a defending UEFA Champions League champion, amongst a host of other trophies he has in his cabinet.