Red Bull Salzburg attacker Karim Adeyemi is one of the best young players in the UEFA Champions League this season and he's a target for German Bundesliga champions Bayern Munich. Sky Transfer Expert Max Bielefeld revealed the interest of the Bavarian giants in German international Karim Adeyemi.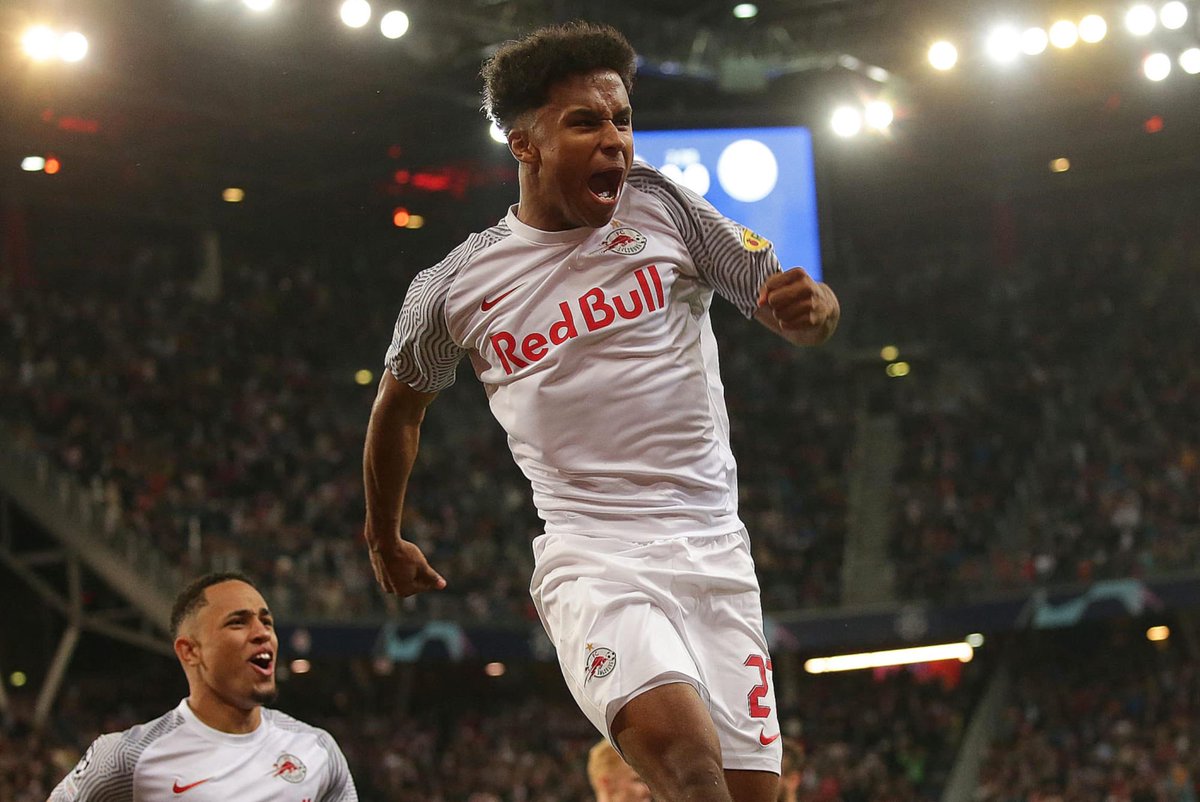 Bayern Munich are one of six players on the trail of Adeyemi who has been in fantastic form for Red Bull Salzburg this season. Apart from Bayern Munich, French Ligue 1 leaders Paris Saint Germain (PSG), Borussia Dortmund, Liverpool, Barcelona and RB Leipzig are also interested in the 19-year-old German striker.
Bielefeld revealed that the in-demand Adeyemicould move to a new club when the winter transfer window reopens at the start of January 2021. An agreement could be reached with one of the aforementioned clubs for Adeyemiat the beginning of the New Year before he's loaned back to Red Bull Salzburg until the summer.
Previous reports have linked Adeyemi with the likes of Inter Milan, Real Madrid and Atletico Madrid.
Italian champions Inter Milan are expected to boost their squad with a few signings when the transfer window reopens in the next eight weeks. Inter Milan executive Beppe Marotta recently disclosed that they are prepared to improve the quality of players at the disposal of their manager, Simone Inzaghi.
Italian tactician Inzaghi became the Inter Milan manager in the summer in the place of Antonio Conte who won the league title for the Nerazzuri last season.
It is public knowledge that Spanish giants Real Madrid are keen on signing KylianMbappeand the player could join them next summer as a free agent when his Paris Saint Germain (PSG) contract ends. The interest in Mbappe has not stopped the 13-time European champions from eyeing a move for Adeyemi.
Spanish champions Atletico Madrid are also interested in the teenager.