Alphonso Davies is hoping to stay for longer at Bayern Munich. He used to play as a winger but soon was directed to play as a left-back defender. His position was changed due to the injuries suffered by the defenders of Munich. The young Canadian player has given a good performance in the league this season. He has gained another two years at Munich with his stellar performance. He will be continuing in the German club till 2025 with the extended contract.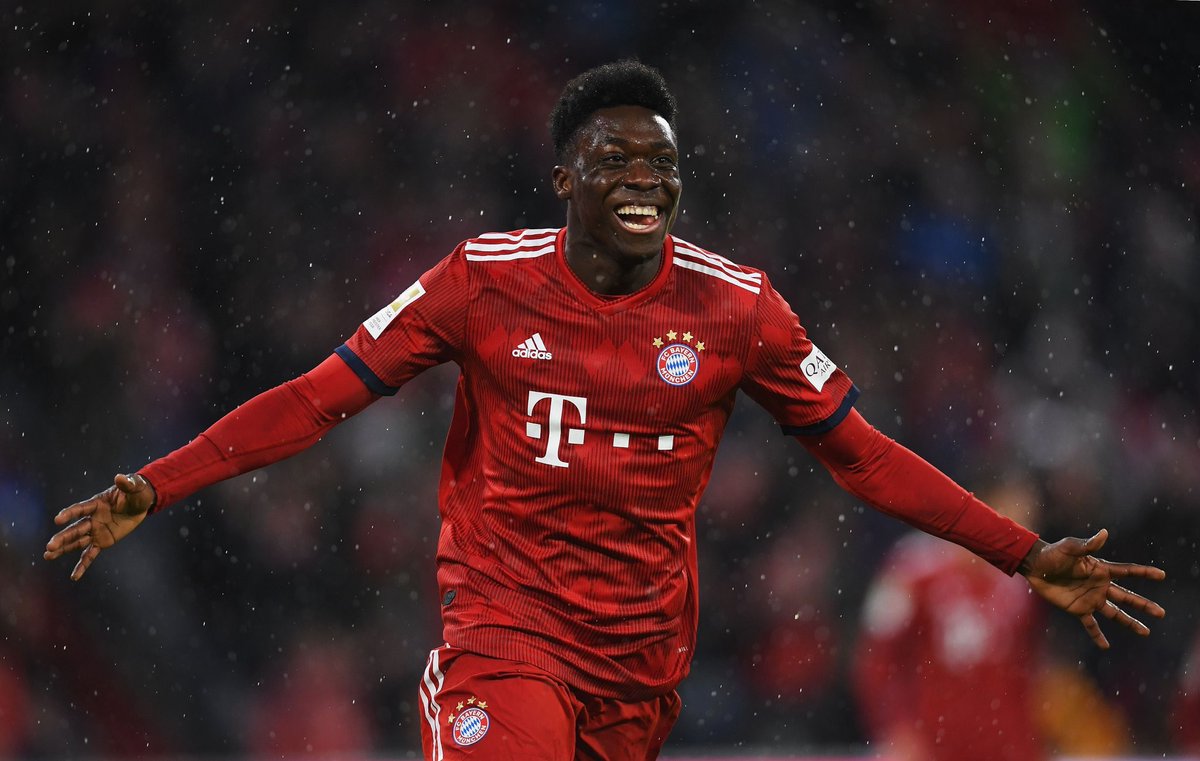 In a news conference held on Tuesday, he said playing along with world-class defenders like David Alba has helped him to improve a lot. His shift from striker to defender was made easy with his help. He believes the growth of his game is due to his team. He also said that playing along with Alba has been fun.
David Alba plays has the centre back for the team but he also has experience as left-back. Davies takes a lot of advice and feedback from him. He is the one who helped him to be in shape and explained what he should do and where he should be on the field. He has given him all the knowledge on defending which he has learned from his previous mentor.
"I came out as a winger, I played as a winger a couple of games. Right now, my main attribute is left-back, I'm enjoying the position. I'm enjoying every moment of it but in the future, I still see myself as a left-back. I don't see it changing any time soon," said Davies.
In his previous club Gent, he has scored thirty goals and 11 assists with sixty appearances. Jonathan David his international teammate has been linked with a move to Bayern, Inter or Arsenal. He believes that David is a good player who can very well play the same game here in Europe.