Bayern Munich's Hansi Flick is not happy that his two best players will miss out the next match in Bundesliga. In the previous match against Bayer Leverkusen Robert Lewandowski and Thomas Muller was given yellow cards restricting them from playing on the next match of the season.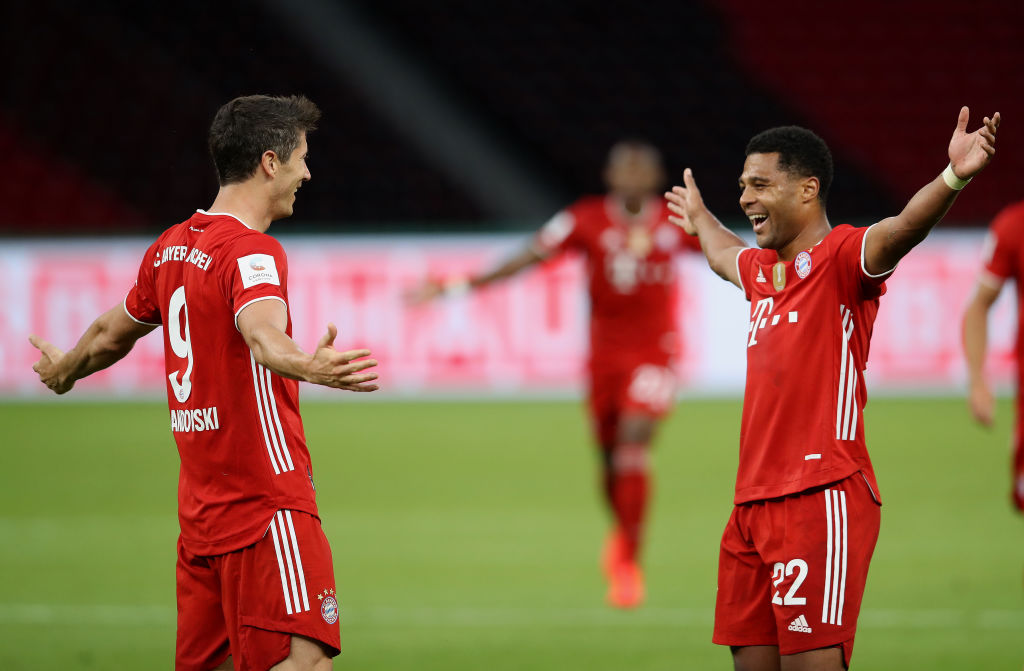 Even though they were behind in the game on the initial stage but they won the match for 4–2. The goals were scored by Kingsley Coman, Leon Goretzka, Serge Gnabry, and Lewandowski. With the goal in this match,Lewandowski has scored 44 goals for Bayern in this season across all competition. Thomas Muller with a couple of assists in the game raised the number to 20 equalling with Kevin De Bruyne's record. Both of them will be missing out the match with Borussia Monchengladbachon the next week.
Flick has said that how he spoke to the match referee Manuel Grafeon their decision in giving Lewandowski a yellow card. The referee said that he was hitting his opponent, as Flick hasn't seen it he cannot argue further with him.He said that it is annoying that one cannot change the decision and has to accept it no matter what.
Meanwhile, Muller was blocking the ball during the free-kick and the yellow card was a deserved one. He also said at the pitch everyone is emotional.
"We will have two other players. This is also good sometimes, but it's important that both can play 90 minutes against Eintracht Frankfurt [in the DFB-Pokal] on Wednesday. Then we try to prepare ourselves well for the game against Gladbach," said Flick.
Leon Goretzka has also been good on the pitch which seems to be good news for Bayern. Flick doesn'twant him to be in the hold of injuries and wants him to stay fit. He had influenced the team on the first two goals. This showed what one needs to do as a team when one has to find a way back to the team. Currently, he is physically fit and is great on the pitch, which helps the club a lot.