Consistently good news at Bayern Munich is hard to come by. Either there's a crisis on the pitch or one in the dressing room, and sometimes maybe both at the same time. Following the club's 5-0 win over SC Freiburg on Sunday night, Leroy Sane was rushed to the Sabener Strasse to get an MRI for a suspected hamstring injury. Now we have an official diagnosis — a torn muscle fiber in his left thigh — and no time frame for the winger's return.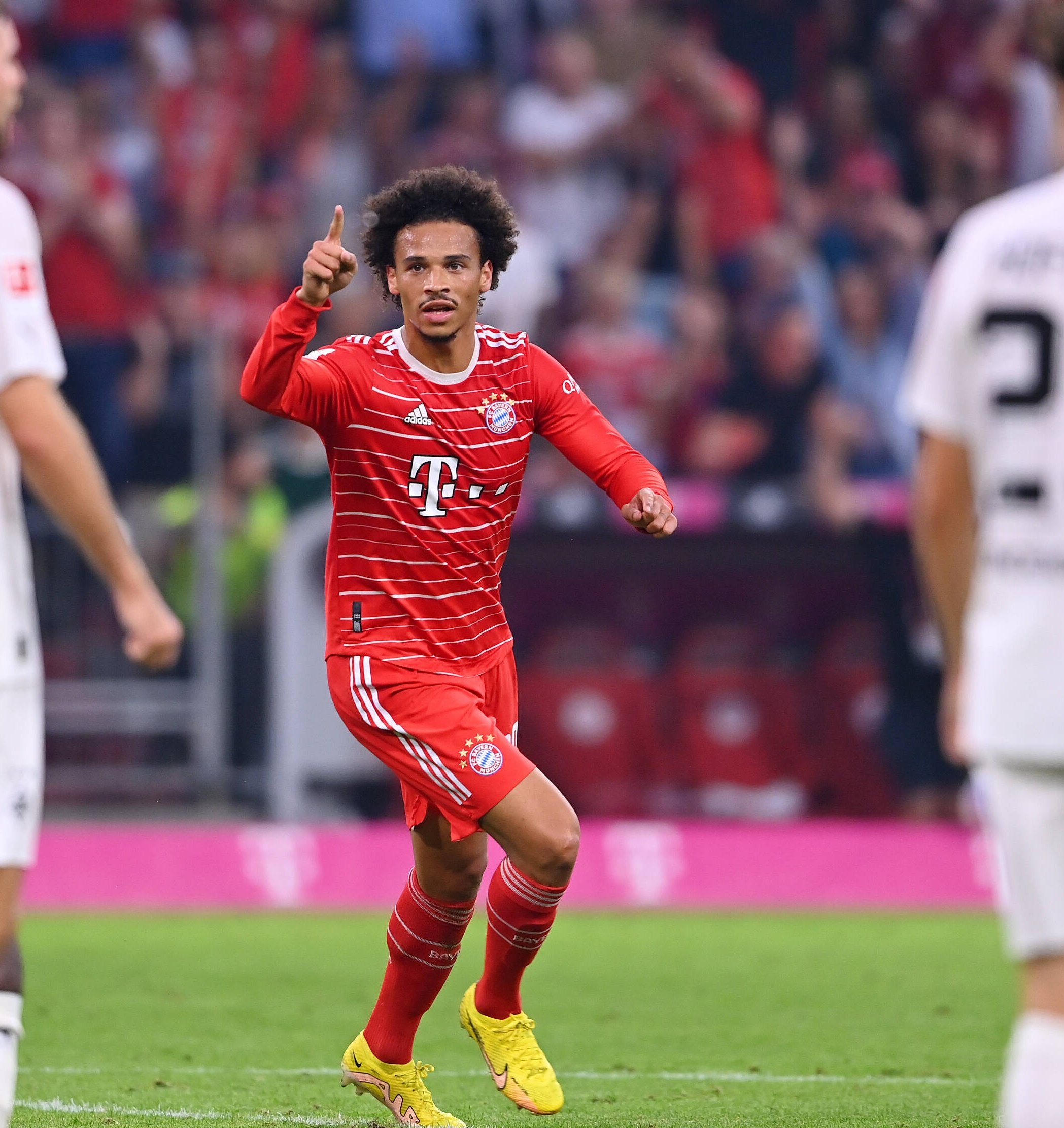 According to Bild, Sane could miss up to three weeks, maybe even more depending on the severity of the issue. This comes at a horrible time for Bayern and the player, as the club faces a key game against FC Augsburg in the Pokal later this week, followed by games against Hoffenheim, Barelona, and Inter Milan. Then you have the World Cup, which Sane could be in danger of missing if the injury is serious.
This is a devastating blow to Bayern's #10, who had finally found some semblance of form after almost two years of struggles and inconsistency. Against Freiburg he was the start of the show, orchestrating the entire attack and getting MotM shouts for his performance. Losing him now is a huge blow to Julian Nagelsmann and the squad, as Sane would've likely been a guaranteed starter for the remaining games leading up to the World Cup.
Meanwhile Hansi Flick and the DFB will be watching this situation closely. Sane would've been key to Germany's hopes in Qatar this year, and this injury puts all of that in jeopardy. It is already seen as a big blow for Julian Nagelsmann and his Bayern Munich side because if the huge importance of Sane to the team. However, a team with Bayern's kind of scary squad depth will be expected to conquer such a setback as they have a couple of other solid possible replacements for the German international star.